This Is Our Story
Waratah Beach Surf Life Saving Club is located in the small township of Sandy Point, in South Gippsland, Victoria.
Founded in 1963 with just 6 active patrol members we now manage over 130 volunteers registered for patrol as well as many more who volunteer their time.
The Club has a long history of developing members and participants from surrounding districts with the Bass District Life Saving Camp being one of the significant contributions. The camp has been hosted and run by WBSLSC for the past 10 years. Over the years members have participated in significant leadership events held at the local, State and National levels.
Many members talk about turning the corner onto Sandy Point Road and feeling the stress of normal life just falling away. That feeling of relaxation, welcome and long friendships are what the Club has been founded on, along with the total commitment of all members to many roles and duties that make up life saving.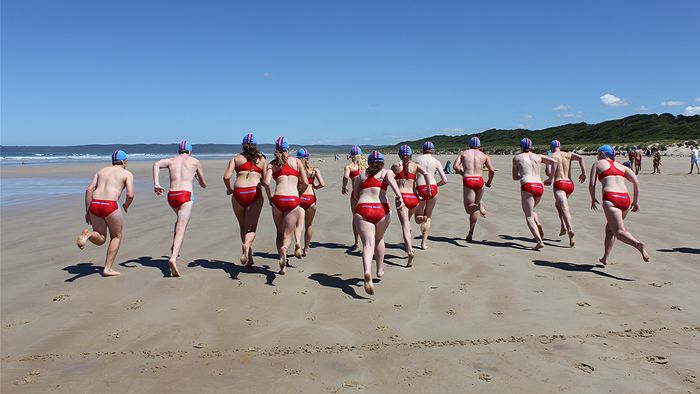 About Sandy Point
Located at the northern end of Wilsons Promontory National Park and fronting both the magnificent surf beach of Waratah Bay and the water sports mecca of Shallow Inlet, Sandy Point is a perfect and accessible base for exploring the natural attractions in the area.
Sandy Point has a permanent population of just over 270 people, with a great many holiday homes and rental properties occupied at weekends and over holiday times swelling the population at times to several thousand.
Put Your Hand Up
Volunteer at Waratah Beach
From cooking sausages at the Nippers BBQ, helping out at the bar, learning surf rescue skills to take to the beach or volunteering in positions of leadership.
If you are keen to make a contribution, there are so many jobs that make us a successful club and we welcome you to put your hand up.
Every hour you can give, every idea, and every contribution you make counts!